Episode 17 – AITA? A Modern Fairytale
6 months ago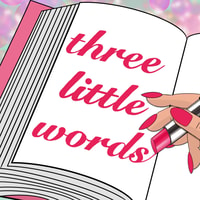 Dear Schmedit, our friend Becky (23F) and her fiance (24M) got totally wasted at a party and she agreed to a threesome with a Demon before their wedding. So when Quenalith (100+ Demoness) was summoned, Becky was immediately attracted to her, and Quenalith was far more interested in her than she was Becky's fiance. Is Becky the asshole for being unable to stop thinking about Quen? Or is this the beginning of an incredible love story?
---
Follow us on Twitter!
Email us at [email protected] !
Send us your feedback online: https://pinecast.com/feedback/three-little-words/f4e59c21-ddff-4aa9-aea0-d88cc9445b7a