Episode 20 – Love Under Quarantine
4 months ago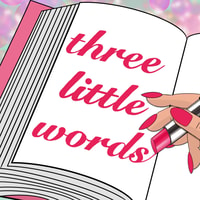 While catsitting for a friend, recently disgraced football player Evan Sparks gets stuck when San Francisco goes into lockdown. Frustrated and trying to prove his innocence after a scandal, he has nothing to do but talk with his new neighbor, Sadie Walsh, from across his apartment balcony.
Sadie is a romance writer currently out of ideas, until she sees her new hunky neighbor and her mind starts racing with possibilities!
Can these two strangers connect and find...love under quarantine?
---
Follow us on Twitter!
Email us at [email protected] !
Send us your feedback online: https://pinecast.com/feedback/three-little-words/b5acaa05-7a68-421e-a1c7-8bd26e99e0ea