Episode 21 – Almost Broken
If I Break #2
6 months ago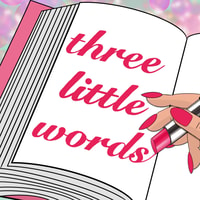 It's Sequel Spring and the secret behind Cal's abandonment is out! In his place stands Chris Scott - engaged and oblivious Chris. When Lauren shows up on his doorstep, he's intrigued by her, and the more he gets to know her and their daughter, the more his plans begin to crumble. But following his heart and trying to put the puzzle that is his life together might just cost him everything.
Follow us on Twitter!
Email us at [email protected] !
Send us your feedback online: https://pinecast.com/feedback/three-little-words/7e355842-a4ad-4459-b697-43a460fc8b6b