Episode 9 – Sunny Says
1 year ago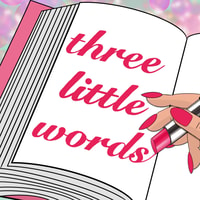 On this week's episode, we travel back in time to 1992! After being struck by lightning as a child, Sunny Larkin develops a sixth sense that allows her to be the best meteorologist in the country. Foreign correspondent Kale Hoaglin is immediately smitten with her, but finds it difficult to compete for Sunny's attention with her intense desire to become a real, hard-hitting reporter. Kale is immediately skeptical about Sunny's supernatural weather-predicting ability, but will he look past his disbelief to support the woman he loves when she warns the world of a devastating storm on the horizon?
Follow us on Twitter!
Email us at [email protected] !
Powered by Moonshot Podcasts